Cowboys strength and conditioning coach Markus Paul suffered a medical emergency at the team's practice facility in November 2020.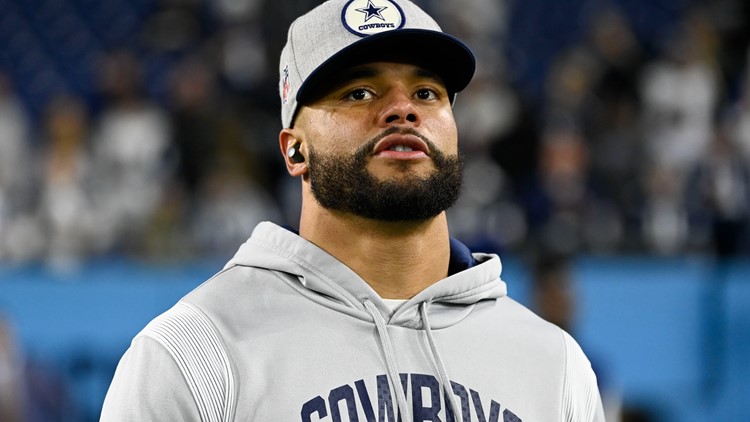 FRISCO, Texas — As Buffalo Bills safety Damar Hamlin remains in critical condition in the hospital, Dallas Cowboys players are continuing to process the injury that made the sports world stand still.
In the latest update Wednesday, the Bills said Hamlin was showing "signs of improvement." The 24-year-old went into cardiac arrest after a hit against a Cincinnati Bengals receiver during a Monday Night Football game.
The Bills-Bengals game was suspended for the evening, with no signs of when, or if, the game will be rescheduled.
While the world waits for updates on Hamlin, NFL teams are getting for the final week of the regular season this weekend, while still processing what they witnessed on Monday night.
On Wednesday, Cowboys quarterback Dak Prescott was asked about the horrific situation involving Hamlin and how the team is handling it.
"Guys are still processing how they feel about it, how they illustrate that in words," Prescott told reporters. "… I've got all the hope and belief that Damar is gonna fight through and he's gonna make it."
Prescott said that night he saw a replay on TV of Hamlin collapsing and said a prayer for him as he was sitting down to eat.
"I felt for the players. I felt for the people, not only Damar but his teammates, Bengals, the coaches, people watching the game, kids," Prescott said. "The thoughts and everything that can create, it's traumatizing for people."
The Dallas quarterback said the incident reminded him of when a Cowboys coach died during the 2020 season.
Cowboys strength and conditioning coach Markus Paul, 54, died after suffering a medical emergency at the team's practice facility in Frisco on Nov. 24, 2020.
"It just brought me back to Markus Paul and the sense of the locker room and the sense that morning as that happened. How people reacted," Prescott said.
"[The Hamlin incident] was a tough moment, especially when you've dealt with something similar. Player or coach we're all the same, we're all a family," he added.
Prescott said the Cowboys were able to move forward with the 2020 season in order to honor their coach.
"Coach Paul would have wanted us to push forward, go play this game. As somebody that's dedicated his whole life to this game, I would think that's what he would want," Prescott said.
While hoping for good news regarding Hamlin, the Cowboys are getting ready for a Sunday afternoon game against the Washington Commanders and a chance at the NFC East title. Dallas needs a win and for the Philadelphia Eagles to lose.