When the clock strikes 5:30 p.m. CT on Sunday, the Dallas Cowboys will battle the San Francisco 49ers in a win-or-go-home playoff bout.
Not only will this be a playoff rematch from last season, but this will be the 39th time these two meet – with the Boys having a 19-18-1 advantage over the Niners.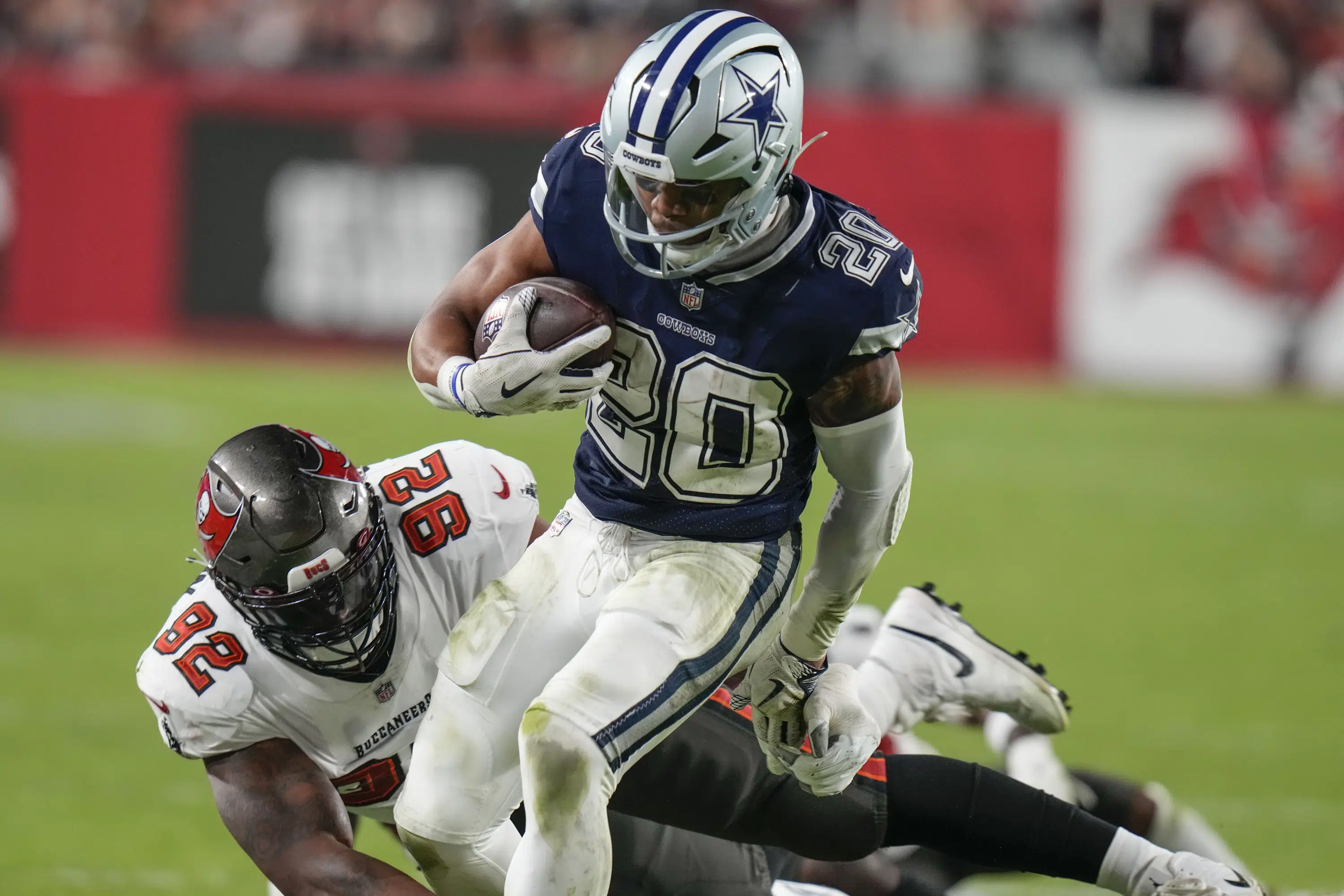 As of Saturday morning, oddsmakers are giving a slight edge to the 49ers as they are four-point favorites, according to Bet MGM.
While that may not be a good sign for some fans, I expect the game to be closer than oddsmakers think – as the Boys have a lot of motivation on their side working for them.
Such includes being the underdog and the team using last season's playoff loss to the Niners as fuel to get revenge. The way I see it – the Cowboys are playing with house money and don't have all the pressure on them.
This should be a positive thing for the team as if they go in and take care of business – we could be talking about an NFC Championship appearance for the first time since the 1995-1996 season.
But first, let's worry about San Francisco.
Check out below how you can watch or listen to this NFC playoff clash, and I hope you all cheer loud and proud for the Boys on Sunday.
GAME INFO
Date: Jan 22, 2023 | Time: 5:30 p.m. CT
Location: Levis Stadium (Santa Clara, California)
TV: FOX | Stream: NFL+ & FuboTV
Broadcast Crew: Kevin Burkhardt, Greg Olsen, Erin Andrews
Radio: KRLD-FM 105.3 The Fan in Dallas/Fort Worth
All-Time Series: DAL leads the series 19-18-1
ODDS
Caesars Sportsbook: LINE: SF -4.0 | O/U: 46.5
ESPN Matchup Predictor: Cowboys 53.2%; 49ers 46.8%
ESPN Pick Center: DAL +4.0, DAL ML: +160 | SF -4.0, SF ML: -190
Rocky's Odds: This game will be tough, but I fully expect the Cowboys to come out swinging. The biggest thing to watch is whether K Brett Maher will have jitters again, as the team needs his clutch kicking in what many expect to be a close game.
With that in mind, I'm expecting a similar game from the Cowboys they had last week – but Prescott won't play as "clean." Give me DAL 27-25. Maher is your hero.